Customer service is a priority at North Shores Printery (NSP). It is important to us that your experience with NSP is a pleasant one. Our staff of highly skilled professionals, representing a combined total of more than 100 years of industry experience, is always available to assist you in all phases of your project from concept or idea to printed piece. We guarantee that the quality of the product will be to your expectations and that it will be completed on time, at the price quoted. The success of our customer service policy is evident in the fact that over 70% of new business is generated by client referral — our clients are our best "salespeople".
A well-equipped, full service facility makes it possible for our staff of professionals to complete in excess of 90% of all production operations on site. State of the art computer capabilities allow us to prepare quotes promptly and track the progress of your project through the production process.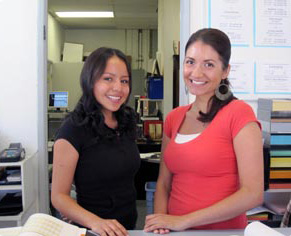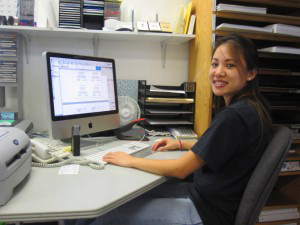 Graphic Design
Graphic design, typesetting, and file-editing operations necessary to prepare orders for printing are facilitated by a Mac platform and OS X operating system which supports Adobe applications including Illustrator, Photoshop, InDesign, Acrobat and others.
Prepress
The prepress department at NSP is staffed with skilled professionals trained in the use of the Kodak Magnus 400 platesetter. This state-of-the-art "computer to plate" technology allows us to deliver offset plates to the press room efficiently. NSP uses only metal plates to ensure the highest quality printed products.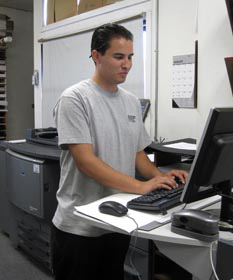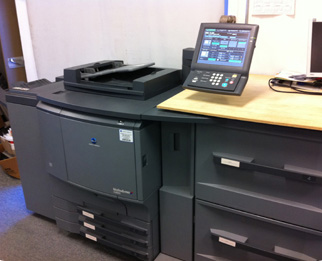 Digital Printing
The low-cost alternative for short run color reproduction! Our digital printing department consists of two Konica Minolta C8000 Bizhub Presses, two Konica Minolta C6501 Bizhub Pros and a Canon imagePRESS C750, which allows us to produce full-color printing on demand. The perfect solution for those last minute projects where a quick turnaround is required. Max. Sheet Size: 13"x19" / Max. Envelope Size: 10"x13"
Offset Printing
Our offset printing production department consists of offset presses capable of printing one to 4-color. Our team of professional press operators will ensure that your project is printed to exact specifications. High quality full-color & Pantone printing is our specialty.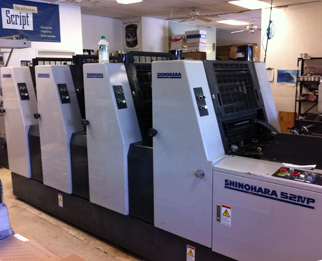 Signs and Banners
Our large format digital printing division, with specialization in the production of signs and banners, offers printing on a variety of substrates and in a variety of sizes. From vinyls and rigids to an assortment of fabrics, we can accommodate your individual project or entire special event. Our on-staff banner and sign specialist with several years experience is available to assist you with all of your banner and signage needs. North Shores Printery – the banner and sign headquarters for the beach area!
Finishing
A complete, on-site, automated bindery department includes in its inventory the Standard Horizon VAC-100 collating system capable of folding, stitching, collating, and trimming each piece to exact specifications. Miscellaneous support equipment in the bindery department permit a myriad of operations including cutting, folding, stitching, scoring/creasing, perforating, padding, spiral binding, laminating, and numbering.